If you're using a VPN to watch Netflix, it's most certainly because you want to get around geo-restrictions on content.
We chose the following providers as our top five VPNs for Netflix for several different reasons, but here are the most significant:
They have large networks
They have fast networks
They have affordable plans
They're easy to use
Unlike people who might be using VPNs to surf the Darknet or use P2P, we're assuming that many people using them for Netflix might not have that much of a background in VPNs and overall Internet security. That's why we factored ease of use into these ratings.
Rest assured, however, that these providers are all good solutions to your general security needs, and you shouldn't hesitate to use them to provide better online privacy for other purposes, as well.
VyprVPN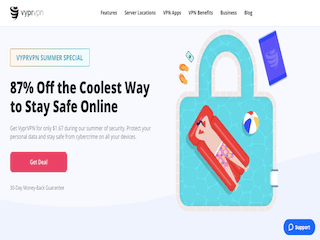 VyprVPN is one of the biggest names in online security. They have a lot going for them where providing Netflix access is concerned. For starters, this company owns its entire network, making it one of the most reliable and fastest available.
VyprVPN comes with one of the best clients in the industry, as well. The company does a wonderful job of blending control over the VPN connection with ease of use, so no one should have trouble connecting to a server anywhere in the world. They offer 256-bit encryption, PPTP, L2TP and OpenVPN and great customer service.
VyprVPN is our first choice for accessing Netflix. Over the years, they've consistently lived up to their stellar reputation.
IPVanish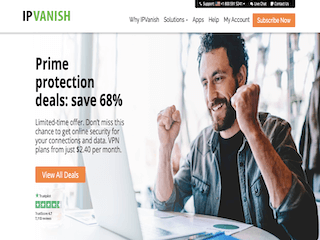 IPVanish boasts a very fast network and a simple client that allows you to choose a server quickly and easily. They also have strong encryption, PPTP, L2TP and OpenVPN and their servers are very reliable. You won't have stuttering issues with this service and you shouldn't have any trouble finding a server in any nation that you're interested in connecting to.
IPVanish is also competitive where pricing is concerned. They have clients for all the major operating systems, mobile and desktop, and have been around long enough to have a great track record. They don't log and use shared IP addresses, making them a suitable solution for all around security.
OverPlay
OverPlay stands out for making it easy for their customers to understand the difference between a VPN and SmartDNS and helping them to figure out which they need.
Their SmartDNS service is excellent for accessing Netflix if you don't need encryption. They make it about as easy as it can be to stream the content from any of Netflix's various libraries. If you want encryption, however, this provider offers all three of the most popular VPN protocols, 256-bit encryption and a great client to bring it all together.
OverPlay has emphasized the streaming capabilities of VPNs and that shows in their products. Plenty of nations and a fast network make them a sensible choice all around.
HideMyAss
If you have Netflix, you're already paying for one subscription. Paying for the VPN is going to add another monthly cost to your bill, so why not reduce that subscription rate?
HideMyAss has a very large network and, if you buy six months or a year's worth of service, their prices get exceptionally cheap. They have a robust client that's easy to use and, by selecting from whichever of the nearly 200 nations in their network you need and connecting at the click of a button, you can start streaming to your heart's content.
HideMyAss has been around for a very long time and have built up a good reputation for themselves over the years.
ExpressVPN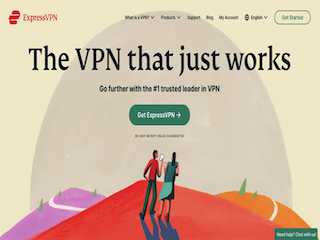 ExpressVPN is more costly than a lot of services, but they have customer service that's very hard to beat. They also have a robust and extensive network that's more than fast enough to stream.
This company offers their own client, which is easy to use and, if you want to P2P in addition to streaming, they allow it.
ExpressVPN has among the best and strictest policies where privacy is concerned. They don't log, and that's a good thing for people located in some nations.
Conclusion
Streaming Netflix videos from different nations is not hard. Any one of these providers will allow you to expand your viewing options. Be sure to check your jurisdiction before you do. If privacy is paramount in your area of the world, be sure to use a VPN rather than a SmartDNS.