Using a VPN when you're on Skype might be useful for two reasons. The first reason, of course, is the security that comes with encryption. Second, however, is location. You might be able to reduce your charges by connecting to a server in the same location as you're calling, thus making an international call local.
If you're concerned mostly about encryption, remember that both ends of the call have to be encrypted for it to be as secure as possible. Where connecting to a different nation to reduce charges is concerned, however, only one end needs to connect to the VPN.
These are our top five providers for Skype users, chosen for their encryption strength, speed and the size of the networks they offer.
VyprVPN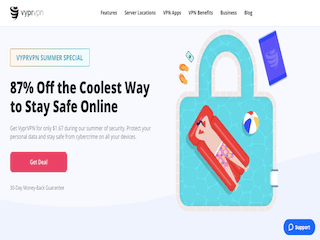 VyprVPN is fast, reliable and has strong, 256-bit encryption. This company owns their own network, which really serves to boost the speed and makes it very unlikely you're going to have to deal with stuttering or freezing during calls.
VyprVPN is one of the best all-around VPN providers. The service is provided by Golden Frog, a company with an excellent reputation for privacy and that has advocated for it over and over again throughout the years. For Skype, their easy to use client and robust network make them a great choice.
VyprVPN also offers the Chameleon protocol, which hides the fact that you're using a VPN. If you're Skyping in a nation where it's not permitted to do so, that stealth factor might be a very big deal and make this the best provider.
IPVanish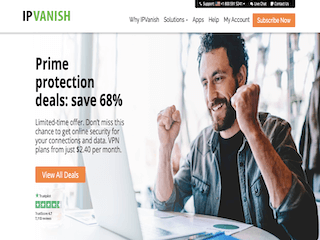 IPVanish has a very large network, fast speeds and a client that's easy to use. They also offer the strong encryption that any serious VPN provider should have.
IPVanish offers PPTP, L2TP and OpenVPN. Like VyprVPN, they also have very well-designed mobile clients to go along with their service. If you want to use VoIP over your mobile device, it's not an issue with this provider.
OverPlay
OverPlay is a solid VPN provider that offers strong encryption and that's one of the easiest to use out there. They have a large network and fast servers, as well, so they're entirely suitable for Skype users.
This provider makes the list because they bundle VPN and SmartDNS together. If you want something that offers you an easy way to secure your Skype conversations, use P2P networks and that provides a faster option for unlocking geo-restricted content, they're hard to beat.
ExpressVPN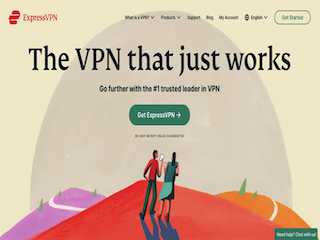 ExpressVPN provides 256-bit encryption and a very large network, just like the other providers on this list. They also have great customer service, so you won't have a hard time finding assistance if you run into trouble configuring Skype.
ExpressVPN costs more than the other providers on this list. If you compare their cost to the cost of making international calls, however, you'll see that it's worth it to be able to use Skype over a reliable, secure network.
HideMyAss
HideMyAss makes the list because of their extensive network; one of the largest out there, by far. That being said, they don't have quite the reputation for customer service or speed as do the other providers on this list. Their client, however, is very well designed and easy to use.
If you can't find a server from the other providers in the nation you need, check with HMA, because they may well have it.
Conclusion
Skyping can be a lot of fun and, in some cases, the single best option out there for staying in touch across long distances. If you want improved security and the capability to make the connection local, even though you might be located far from the nation you're calling, any one of these providers will make both possible.