For most people, a VPN is a way to enhance their privacy, to get some protection from cybercriminals and, perhaps, to access parts of the Internet that might be blocked in their nation.
For political activists and journalists in some nations, however, a working VPN could very well be a matter of life and death.
We chose five VPN providers that we believe provide the best features for those who really need privacy. These VPN services:
Don't log
Take anonymous forms of payment
Provide stealth protocols that can get through national firewalls
Be aware that, in some cases, you might have to use OpenVPN over port 443 as your means of getting through your national firewall. That port is the same that's used for general SSL traffic, so your VPN traffic will blend right in.
Here are the providers that we recommend you check out.
IPVanish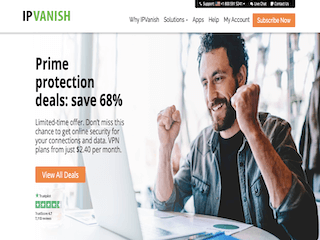 IPVanish has a massive worldwide network and they don't log. They accept Bitcoin and offer OpenVPN, which you can configure to run over port 443. They use shared IP addresses, as well, which makes it impossible to figure out who was doing what at any given IP address. Their excellent client makes them attractive, as well.
AirVPN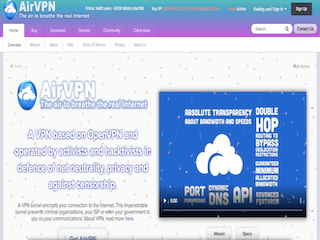 AirVPN is owned and operated by activists. They offer a service that's designed to deal with the most onerous government censorship and throttling operations. They take Bitcoin, of course. They only follow EU laws in regard to data and, if they get a request from another nation to access private user data, AirVPN will ignore it.
TorGuard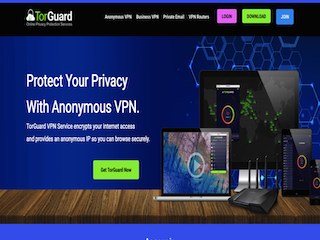 TorGuard has weaker encryption than the previous two providers, but they offer an anonymous, fast VPN connection. TorGuard takes Bitcoin and their version of OpenVPN can get around most national firewalls. The customer service with this company tends to lag behind others, but they are a good—and very fast—service, nonetheless.
PureVPN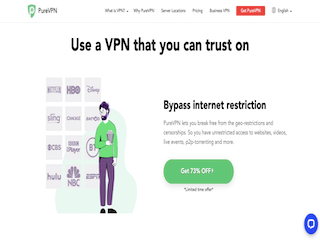 PureVPN has a stealth protocol and accepts Bitcoin. They're a first-class service that's based in Hong Kong, which actually enjoys good privacy protection laws. They have a slick client and offer five different protocols to choose from.
VPN.ac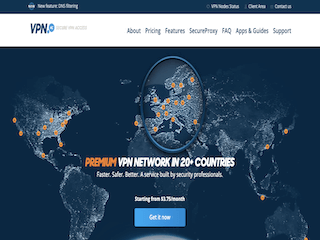 VPN.ac can get you through national firewalls and they don't log. They take Bitcoin. VPN.ac is run by security pros, so you can have confidence in their product. They're also very affordable.
One Last Thing: Tor
If you're in a situation where the stakes are high, consider using Tor with your VPN. It provides you with encryption and, though it only does so on your browsing traffic, it's still a big improvement. Using Tor over a VPN is a fine idea. Add an encrypted email service to the mix and you should be as secure as possible.
If a VPN provider's site is blocked in your part of the world, Tor might get you there, so keep that in mind.
Stay Safe
A VPN will encrypt your traffic, but it won't necessarily help if your computer is already compromised. Be sure you scan your computer for any issues or, if you're not sure how to do it, have a trusted person do it for you.
If you're traveling to a nation where you know Internet access is restricted or monitored, make sure you get your VPN set up before you go, lest you get to the nation and find out that you can't sign up for one of these services.
Stay safe out there, and make sure you keep an eye on your tech for any signs that it's been compromised.