There is a lot of information out right now about how people are watched while they're online. Some of it is quite distressing. A great deal of the information fails to address how people might be able to avoid some of the vulnerabilities that are being openly exploited by corporations and governments, however. Here are some things you can do to safeguard your privacy online.
Security with a Big S
Look up in your URL bar and see if the address has "HTTPS" in it. If it has "HTTP", it means that it is not secure. The people behind Tor and the Electronic Frontier Foundation made a tool called HTTPS Everywhere that routes you to the secure versions of sites when they are available. Every bit of advice out there will tell users to use the HTTPS version of a site whenever possible, but its' not always easy to do. The site owners sometimes make it hard to find how to use a secure connection. This is a great tool. It's not perfect security but it definitely helps.
Tor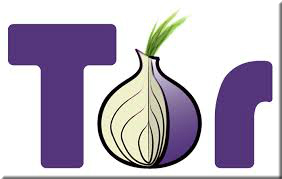 Tor, since it was already mentioned, bears some explanation, as well, as it's a great tool to have available.
Tor is a piece of software that changes how computers connect to resources on the web. It makes it exceptionally difficult to trace where anyone really is. It uses encryption and a clever routing mechanism to achieve a very high level of security and privacy protection. You can download it an install it for free and use it as much as you want. It comes with its own browser, which you have to use to get the most out of the program.
Tor is easy to use but the specifics of it are fairly complex. Be sure you read them so that you understand how Tor does and does not protect you online.
Encryption
There are numerous different tools that you can use to encrypt files, email, instant messages and other content. You can even encrypt voice chat and telephone conversations.
There are some things that users should be aware of where encryption is concerned, however.
If you're using a cloud service, such as Gmail, then Gmail—or Google, specifically—has access to your emails, whether or not they're encrypted. There are encrypted file storage systems online, but encrypting a local file is more secure. Anything that's in the cloud could be vulnerable or, at least, copied and kept until a vulnerability in its security was found.
Encryption can be used to make going on line much less dangerous, however, in terms of someone intercepting and accessing the content of your traffic.
VPN
VPN services encrypt traffic to and from your computer, which protects it against being read. There are varying levels of sophistication among the different VPN encryption options available and some are quite vulnerable while others are exceptionally effective.
Proxies are similar to VPNs, but they only change your IP address and do not encrypt your traffic. TOR doesn't provide the same level of protection as a VPN, either, as your Internet traffic is transparent going to and from your computer until it is relayed.
VPN is a good enhancement to other forms of security. It protects all traffic to and from your computer.
For the best possible privacy, remember to pay attention to how you do everything online, not just how you browse the Internet. Remember that cloud services always mean that the cloud service provider feasibly has access to your files, as well, so consider using email services that are encrypted and using encrypted local storage for anything you want to keep safe. If you need even more information, remember that there are alternatives to Google, such as DuckDuckGo, and that there still are ways that you can surf the Internet with less concern about being spied upon by companies or governments.