Ready to embrace the darkness? Or, at least, the dark web? These VPN providers will ensure that you do so with the best possible privacy protection.
When we selected these providers, we did so keeping in mind that many of the people who use the Darknet are in nations where doing so might carry some serious repercussions. We're thinking of the activists, journalists and other important people who need to be sure they're as secure as possible online.
You'll be using Tor along with these VPNs, no doubt, and we kept that in mind, as well. Because Tor will slow down your connection, we went with VPN providers with a reputation for speed, as well as security.
Without further ado, here are our best VPN providers for surfing the Darknet, whether it's for serious purposes or just for a bit of fun.
IPVanish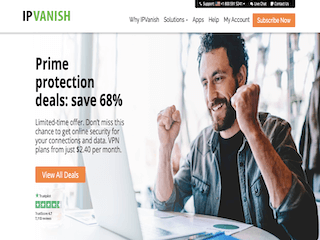 IPVanish is lightning-fast, uses shared IP addresses, doesn't log and accepts Bitcoin. They also offer PPTP, L2TP/IPSec and OpenVPN with 256-bit encryption. You'll want to use L2TP/IPSec or OpenVPN for the best possible security.
IPVanish has a client that shows you where you're connected to, the protocol you're using and that lets you know immediately if your connection drops, making them a great option for security.
Because they have such a good privacy policy, they're great for those who want to surf the Darknet with the best possible protection.
NordVPN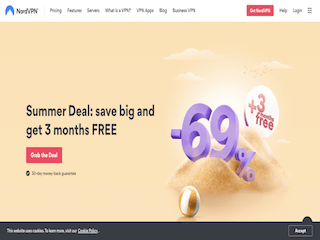 NordVPN's name might make you think they're located in one of the Scandinavian countries, but they're actually located in Panama, a great nation for privacy.
NordVPN is an excellent service. They do not log. They offer PPTP, L2TP and OpenVPN with strong encryption. They also accept Bitcoin, so you can pay for the service anonymously.
Their fast network also makes them a great pick. All of these features combined make them a great choice for surfing the Darknet.
Proxy.sh
Proxy.sh gets high marks for Darknet use for several reasons, but their location is among the most advantageous things about this company. Their network isn't always the fastest out there, hence their coming in third, but they're located in the Seychelles, and that's a good thing where keeping your surfing activity private is concerned.
Proxy.sh offers a large network, a good client and very robust RSA-4096 encryption. They provide PPTP, L2TP and OpenVPN.
You can pay for access using Bitcoin and, if you need a VPN for P2P, they've got you covered there, as they allow Bittorrent over their network.
IVPN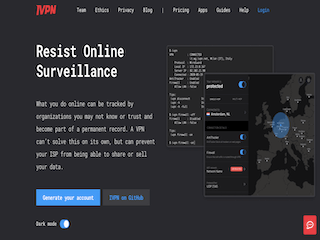 IVPN is headquartered in Malta. They offer PPTP, IPSec and OpenVPN with 256-bit encryption, providing plenty of security while you're on the Darknet.
Like the other providers on this list, they do not log and the only thing you might do to set off their network security is sending spam. Other than that, they don't keep any records of what you do online.
IVPN comes with a slick client that includes a firewall and an option to have it start up as soon as your computer starts. Their network is very fast and they have servers in a large number of nations.
TorGuard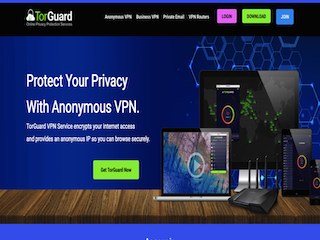 TorGuard has low prices, 256-bit encryption and offers PPTP, IPSec, OpenVPN and SSTP. They don't log your activity at all. The company, given the name, is clearly most well-known among the P2P users out there, but they're a great option if you need to use the Darknet.
TorGuard has a fast network. When you subscribe to them, you get a free Viscosity license. Viscosity is an open-source product, so those who are very concerned about security have the advantage of using software that can be inspected by anyone and everyone for any issues that might arise.
Conclusion
If you're surfing the Darknet, having a VPN is an ideal way to provide yourself with the best possible security. The VPN providers above are handpicked for their speed, reliability, Bitcoin acceptance and no-logging policies, all of which make them great solutions for protecting your anonymity online.