The Many Holiday Season Deals From Our Best VPN Providers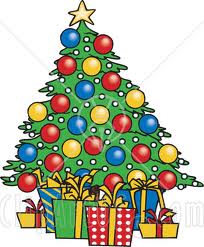 Now that Black Friday and Cyber-Monday have come and gone, the Holiday season is in full swing. And just like our Black Friday and Cyber Monday deals had their own special post, we will be giving a special post for all the VPN providers' holiday deals that we run across…That's this one!
And not all of the providers that are planning to make special offers have announced them yet, so we will be updating, and adding to, this as soon, and often, as we get the information. So bookmark this page and check back here as often as possible as we will be adding providers to it as they announce their various holiday specials. For now though, here is the list of what we have til now:
BlackVPN: 1 year accounts get reduced from the normal 79 Euros to 49 Euros and there is free express, (EMS,) shipping on all VPN routers. (A $25 value.) Here's a full BlackVPN Review.  Due to popularity of this deal it has been extended until the end of the year.
IPVanish:

Until Jauary 1rst 2014

th use the promo code HOLIDAY13 at the check-out and get the normal annual price reduced to $49.99 for a year of VPN access. Here's a full IPVanish Review.
VyprVPN: Right now VyprVPN is giving their new customers half off the first month of access, but wait, they may be sweetening the deal between now and Christmas. Here's a full VyprVPN Review.
HideMyAss: They withheld any specials for black Friday. But as of Dec 1rst. HMA is offering 56% off when you signup for the yearly plan. Happy XMAS!. Here's a full HMA Review.
EarthVPN: EarthVPN had a good special for Black Friday and Cyber Monday, so we are betting that they will announce something pretty soon, too. Here's a full EarthVPN Review.

 
We will still be doing our highlight pieces about the best deals from the individual providers, but we will also be adding providers and deals to this list as we find out about them, so bookmark this page and check back every few days if the provider you wanted service from isn't listed yet…
Share This Webpage