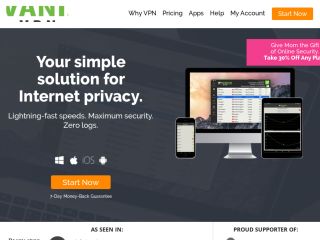 IPVanish always had one of the best clients out there, but they've made it even better. The company recently added a killswitch to their client for Windows.
The killswitch will take down your Internet connection if your VPN connection is lost. This is a great security enhancement if you're working on secure material, are using P2P software or are performing any other task where you absolutely need to be running over a VPN.
The killswitch feature came out with their last client update, which also incorporated IPv6 leak protection, a high contrast mode and one other feature that's very much worth mentioning: LAN blocking.
The LAN blocking feature ensures that your traffic isn't sent over your LAN and that any devices connected to the LAN cannot communicate with your device. This is a very solid security update, particularly for those who use public Wi-Fi and other vulnerable services a lot.
IPVanish is definitely one of our favorites, so check them out and give their new features a try!